Excellence in Construction Planning & Management
High Quality Construction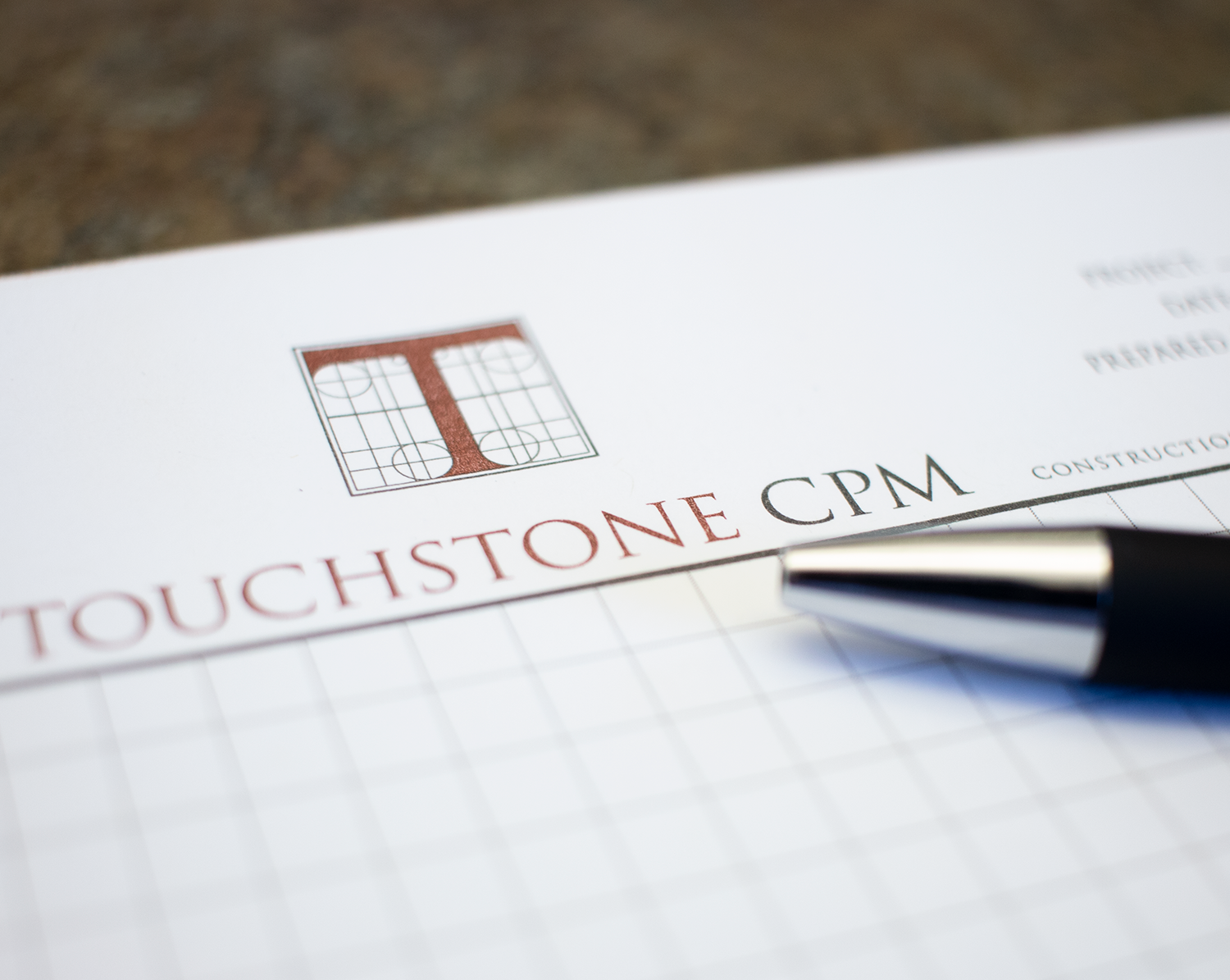 The Touchstone Difference
Touchstone CPM is a Professional Construction Planning and Management firm serving clients throughout Ohio. At Touchstone CPM, we are more than just builders and construction managers… We are your construction partners who are passionate about what we do and our client's success.  With every client we serve, we build a foundation of trust, and this principle is the basis for each  Touchstone CPM project. 
Touchstone CPM provides construction management services to diverse market sectors of various sizes and project scopes to meet virtually every client need. Specialty markets we serve include Education and Healthcare projects and the various disciplines of construction management. Whether building a new building, an addition to an existing building, or renovating a facility, Touchstone has the project team and expertise to exceed your goals.
As a construction manager our job is to project how certain design decisions will play out in cost, time and quality and communicate that to the team (designers and owners alike).
Jobs Completed Since 2003
Construction Management | Quality Control | Bid Management | Constructability Reviews | Estimating | Scheduling | Budget Management | Value Engineering | Closeout | And More…
From the initial design through closeout, we are your concierge service who can be your eyes and ears of the entire project. You focus on your day-to-day tasks of running your business and let us manage every phase of the project. We focus on the COST, SCHEDULE and QUALITY of the project to meet and exceed your goals.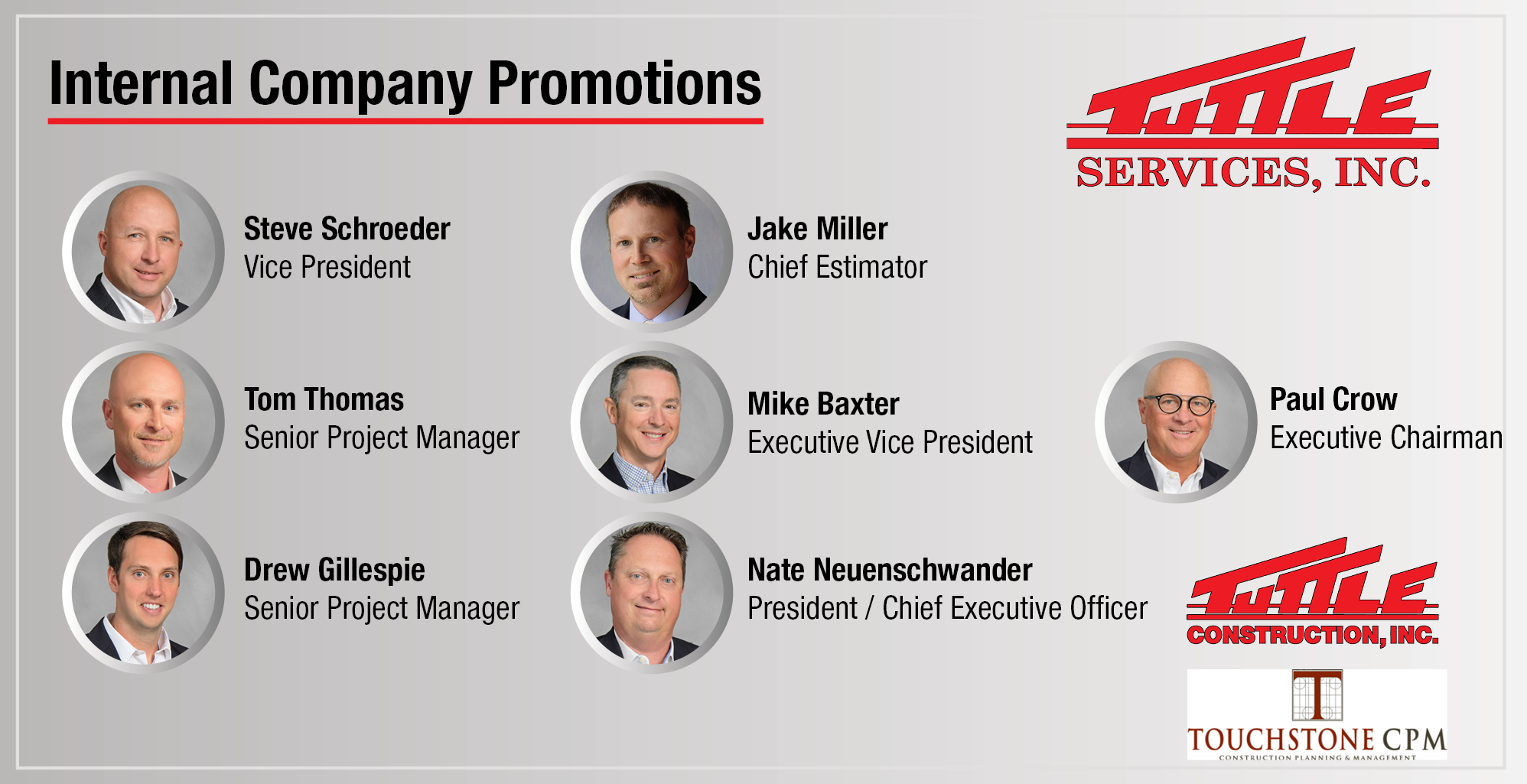 Tuttle Services, Inc. is proud to announce seven key employees within the company have been promoted to new leadership roles. Drew Gillespie, Sr. Project Manager Tom Thomas, Sr. Project Manager Jake Miller, Chief Estimator Steve Schroeder, Vice President Mike Baxter –...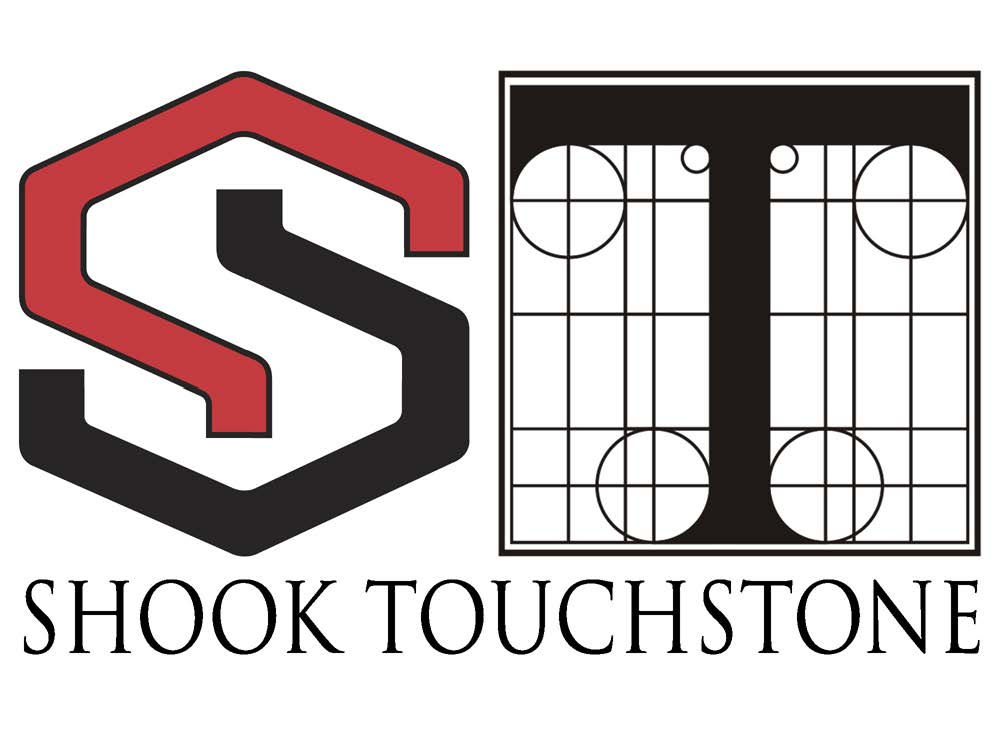 Shook Touchstone, a joint venture between Lima-based Touchstone CPM and Moraine-based Shook Construction, will provide construction management services for the $120 million Northeastern Local School District building project in Springfield, Ohio. The project will...
What Our Clients Are Saying
Judy Wells
Superintendent, Apollo Adult Education
"I can confidently say we selected the absolute best construction management partner for this project – Touchstone CPM. The attention to details from the entire Touchstone team has made our project run smoothly given the massive scope of the multi-phase construction initiative on an occupied campus. Communication has been a key component in keeping our project on schedule. But by far the most important quality the team has is their honesty and integrity. They will be truthful AND realistic. During the interview process of three top-notch firms, their honest opinions of how long it would take to complete Apollo's project was a deciding factor for me personally. As the first year of construction progressed, it became brutally clear that their assessment of the massive amount of phased scheduling was right on target. I appreciate Touchstone telling me the truth rather than making claims that couldn't be fulfilled."
Tod A. Hug
Ed. D., Superintendent, Liberty Center Schools
"I have taken an active part in all aspects of this project and my experience with Touchstone has been truly outstanding. The project has been on time and under budget the entire time. There are many challenges that present themselves in such a large construction project, but anytime tough decisions had to be made, Touchstone was willing to collaborate with us to see we were getting what we expected."
Patricia Smith
Director, Allen County Museum
"Touchstone helped us to stick to our budget and they worked hard to keep costs down. If we wanted something that was out of our reach, they'd tell us, but then would help us to find something we liked that was affordable. They really went out of their way to accommodate us.
Would we hire Touchstone again? Absolutely – and we did for some other projects."
Kenneth N. Boyer
Superintendent, North Central Local Schools
"The project had a very tight time line and Touchstone managed this project to get it completed on time and stay within the budget. The core and progress meetings were conducted very efficiently and communication with our school personnel was excellent. I would highly recommend Touchstone to any organization that would undertake a construction project."
Chad Martin
Director of Facilities Management, Lima Memorial Health System
"I have had the opportunity to work directly with the Touchstone team on a wide variety of medical building projects including new builds, expansions, renovations and build outs. All of our past projects have involved some type of complexity including working in and around active sites during operational hours. On all of the projects, I was highly satisfied with Touchstone's willingness to embrace our expectations, cater and be flexible to our needs, and repeatedly deliver a successful project. I highly recommend Touchstone for managing and delivering any project of any size and scope. They would be a true asset to any owner."
Todd Numbers
Supervisor - Maintenance & Grounds, Shawnee Local Schools
"Touchstone CPM has been an enormous asset managing the upgrades and renovations completed at Shawnee Maplewood Intermediate School. Simultaneous demolition and installation of new components occurred on this project and is a testament to the excellent planning that went into the project. The project had a 12-week timeline for completion for occupancy on the first day of school. The project was completed on schedule and on budget. I highly recommend Touchstone CPM to any owner seeking a construction management team who thoroughly understands the design-build process and can get the job done timely without sacrificing quality. They are truly a competent and reliable team."
Don Diglia
Superintendent, Ayersville Local Schools
"From day one, they value your opinion and take the time to understand the school community concerns and wishes. The Ayersville project was unique; as we had to build just 30' from our existing building while school was in session. To make the project more complicated, part of the old building had to be demolished before the new building could be completed. They took the safety of our students, staff, and community as a top priority. If I am ever involved in another project, I would push hard to make sure Touchstone was the construction manager. "